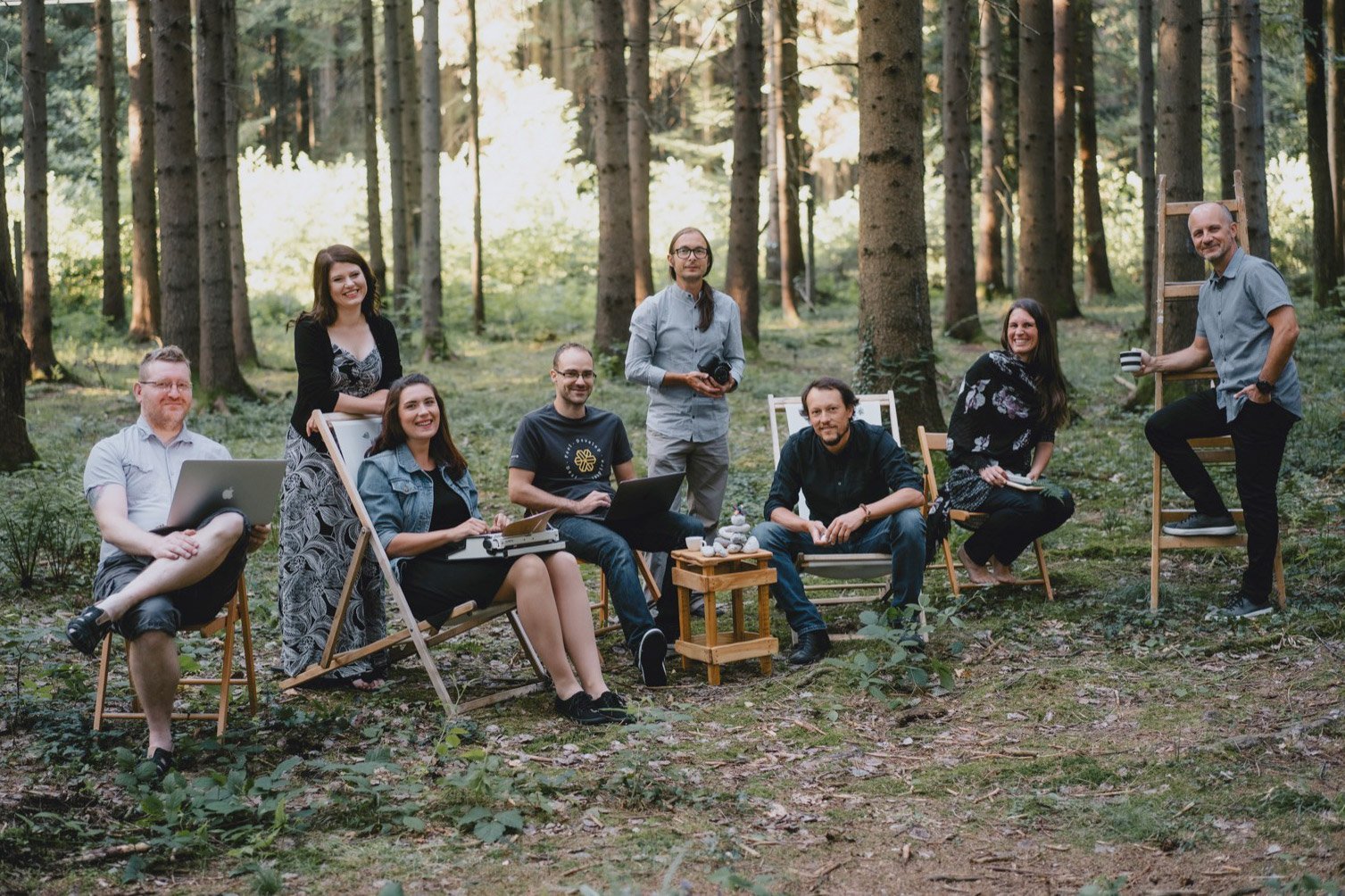 The four founding members ...
The opa!celica platform is the creative hub of the four co-founders and associated co-creators, formed by the intersection of ideas, approaches, expressive media, information, solutions, chocolate, coffee – everything that merges into efficient workflows and flows out into useful and aesthetic products.
... and indispensable co-creators
We believe in the power of community, which is why we continuously nourish the opa!celica with the synergy of unique approaches from carefully selected collaborators.
We are delighted when we surprise ourselves.
And you. Opa!
Want to co-create?
Opa!celica is a networking and collaborative space for creators from different disciplines. We often have people from the fields of architecture, photography, spatial design, copywriting, social media… We are happy to listen to young people's ideas, help them develop them and support them on their own path.
If you think you would feel at home in our company, please contact us.